Takeaway
The purpose of this article is to help you send compliant single emails from your inbox.
What makes Veloxy compliance so great? In addition to being able to send tracked emails from the comfort of your inbox, you can also check to see if the targeted lead or contact has unsubscribed.
Note: Emails sent to single recipients via the web portal or mobile app are automatically compliant.
Intended Audience:
Checking single emails for unsubscribed from your inbox
Outlook and Gmail Users: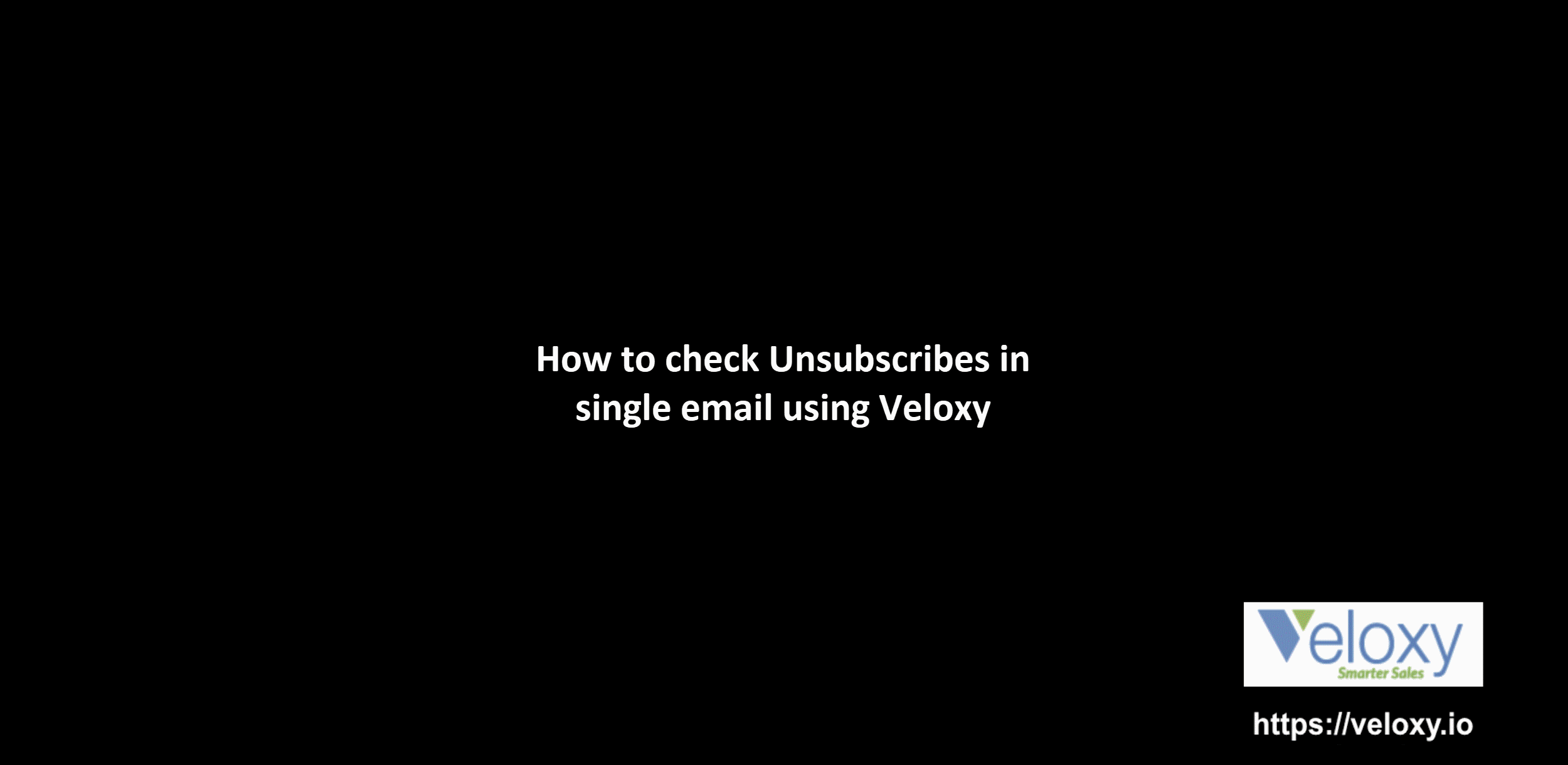 Click the 'New Email' icon in Outlook or the 'Compose' icon in Gmail.
In Outlook, 1.) Enter the email address(es), 2.) Click the 'Check Unsubscribes' icon.
In Gmail, 1.) Enter the email address(es), 2.) Click the 'More' icon, 3.) Click the 'Check Unsubscribes' icon.
If you have Salesforce, you can also use the Veloxy Sidebar to check for Unsubscribe status.
You're always a few quick clicks away from closing more deals with Veloxy 📈!
Would you like to know more? Click the Help? button or email support@veloxy.io